CEO
Bert Marcus is an award-winning, critically-acclaimed Director & Producer. He is the Founder & CEO of BMP. Bert has a consistent track record for festival premieres and sales, having sold all of his produced films at the most recognized film festivals — the Sundance Film Festival, the Toronto International Film Festival, the Cannes Film Festival and the Tribeca Film Festival — and each of his films have received worldwide distribution.Bert's filmmaking talent and fundraising prowess have been written about in major international publications, such as the Los Angeles Times, The New York Times, and USA Today. Details magazine designated him a Hollywood Maverick — one of its most auspicious honors — and a King of Doc. Variety named him a leading industry player to watch in its prestigious "Dealmakers Impact Report" as well as one of Hollywood's New Leaders. Forbes recently named him American culture's great new storyteller.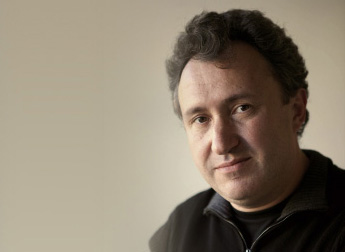 Tchavdar Georgiev
Consulting Producer
Tchavdar Georgiev is an Emmy-nominated filmmaker and a member of ACE, (American Cinema Editors). He co-directed and edited the twice Emmy-nominated "The Desert of Forbidden Art," (PBS Independent Lens). He edited the twice Emmy-nominated "Valentine Road," (Sundance / HBO). He wrote, co-produced and edited the award-winning "Off The Rails," (DocNYC, Hot Docs / Sundance TV). He wrote and produced the award-winning "Mr. Toilet: The World's #2 Man" (Hot Docs, DocNYC), edited the award-winning "Finders Keepers," (Sundance / Netflix), One Lucky Elephant," (OWN Network) "Skidrow Marathon," "The American Meme," (Tribeca, Hot Docs, Netflix Original) and "Belly Of The Beast," (PBS Independent Lens). He wrote and edited on "Larry Flynt For President," (Tribeca, Hot Docs) and "Served Like A Girl," (SXSW / PBS Independent Lens).Tchavdar is a recipient of the National Endowment for the Arts and Open Society Institute grants, among others. He has lectured for the International Documentary Association and American Cinema Editors, and has served as a judge for the News and Documentary Emmys.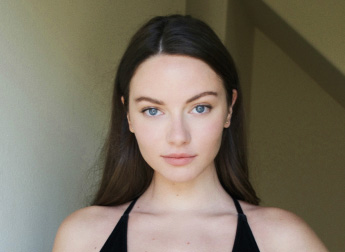 Annie Morrissey
Production Manager
Annie holds a B.S. in Business Administration with a double major in Marketing and Entrepreneurship from LeBow College of Business, Drexel University. Her story, however, is vastly unique. She grew up a competitive athlete who was recruited by elite collegiate programs to play Division I lacrosse. Despite her identity in the sports world, Annie pursued her creative and entrepreneurial passions in other industries - from tech startups, to the NFL, to global fashion brands, to a production studio responsible for creating and distributing the most successful branded video content worldwide. Annie is not afraid to break boundaries and make bold, yet thoughtful choices. Her diverse work experience, innovative thinking, creativity, and business savvy has accelerated businesses and driven massive awareness, engagement, and conversion for brands such as Sony, Hyatt, American Airlines, NRG, Dunkin Donuts, The Olympic Channel, Cricket Wireless and more. Annie is responsible for overseeing production, coordination, and creative strategy for BMP.